Lacto-Bifido Probiotic Blend
Lacto-Bifido Probiotic Blend
Lacto-Bifido Probiotic Blend
A high-potency, hypoallergenic probiotic formula that includes 12 probiotic species. Lacto-Bifido Blend provides both colonizing and transient strains to support the health and diversity of your gut flora.
Formulated with 100+ billion CFUs per 1/4 teaspoon.

Verified for quality and potency through independent lab testing.

Designed for maximum delivery of live microorganisms throughout the intestinal tract.
Highlights
Increase the health and diversity of your gut's bacterial community.

Fight pathogens (harmful bugs) and their toxins.

Reduce gut inflammation and leaky gut.

Promote a healthy immune response
Suggested Use
As part of a gut healing program.

For daily health maintenance.

During the summer months or for hot climates, we highly suggest selecting Fed Ex Standard Overnight or FedEx International Priority from the shipping options during checkout.
Product Facts
High-potency formula.

Lab-certified probiotic strains

Free of: wheat, gluten, soy, milk/casein, eggs, fish, shellfish, tree nuts and peanuts.

Contains no artificial colors, flavors, or preservatives.

Packaged with an icepack to preserve product quality during shipping.

Refrigerate after opening.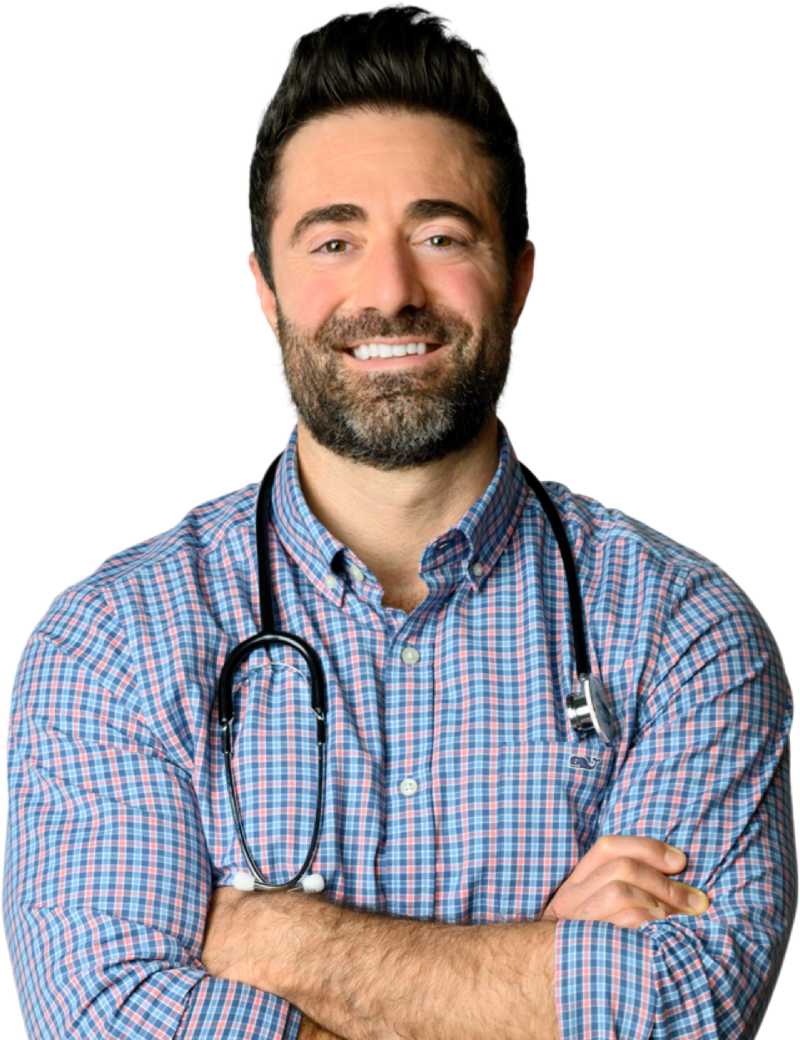 Why Dr. Ruscio Recommends it
A large body of research shows that probiotic supplementation leads to clinically meaningful improvements in a large number of conditions. This is not wishful thinking or speculation.

Probiotics work across a range of conditions because a healthy gut microbiota is foundational for your overall health.

Imbalances in gut bacteria are common, creating a poorly calibrated immune system and leading to a host of inflammatory conditions.

Probiotics are safe and well-tolerated by most people, including moms, kids and infants.

Not all probiotics are created equal. Independent lab testing validates the genetic identity and potency of my probiotic strains and ensures the product is hypoallergenic.
What the Research Shows
Lactobacillus and bifidobacterium blends (Lacto-bifido blends) are the most well-researched category of probiotics, with over 500 trials assessing their validity.

Lacto-bifido probiotics promote optimal gastrointestinal function, a healthy inflammatory response and a healthy, balanced gut microbiota [1].

In clinical trials Lacto-bifido probiotics have been shown to:
Improve IBS symptoms, including bloating, diarrhea, constipation and abdominal pain [5], [6], [7], [8, [9].

Help to reduce bacterial overgrowths, gas production and abdominal pain in SIBO patients [12], [13], [14].

Reduce diarrhea, colic, irritability and respiratory infections in infants [15].

Be beneficial for treating vaginal infections, urinary tract infections, tooth decay, diabetes, cancers and more [16].

Help with lactose intolerance [17].

Combat 'hidden SIBO' or hydrogen sulfide SIBO, which is not yet able to be tested in routine clinical practice.
How to Use it
As part of a gut healing program
Probiotics are a must for any gut healing program. Clinical trials show that people with a wide range of symptoms can modulate their microbiome and improve their health with probiotic supplements.
For daily health maintenance
Maintaining a healthy gut microbiome is a smart way to boost your overall health maintenance plan. Lacto-bifido probiotics are well-researched and safe for daily use.
Take with or without food
Probiotics can be taken with or without food, at any time of the day. Many people take them with water in the morning or at bedtime. Simple take probiotics whatever way is easiest for you.
What's Inside?
2.25 oz Powder
60 Caps
120 Caps